This kit features upgraded discs, calipers and pads for maximum braking performance.
4-piston front calipers are machined from lightweight aluminum to minimize unsprung weight.
330mm slotted discs featuring 48 curved vanes for greater cooling capacity.
Kits come with SBS brake pads chosen to complement the characteristics of the discs to offer greater stopping power and fade resistance without compromising cold braking performance.
This kit is manufactured by Alcon for Prodrive.
Availability: Fits the front of 5 x 100 Subaru's.
Braking Test, 60 to 0 in feet: Stock WRX: 123 feet Prodrive WRX with 330mm conversion kit: 117 feet * Source Motor Trend June 2003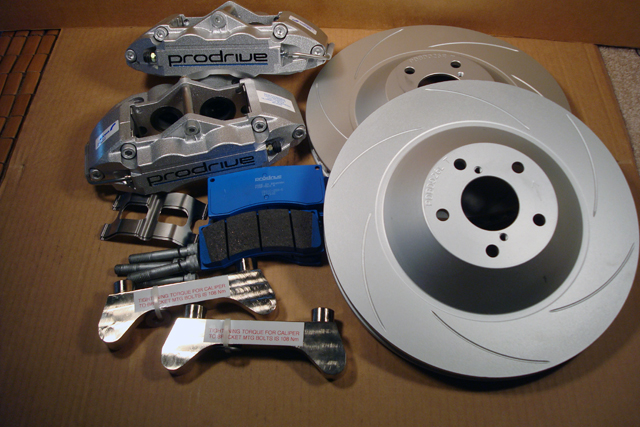 *** BUY ME NOW ***
For instant success - call 919-376-1554!!!

FLAT4NC SPECIALS !!!